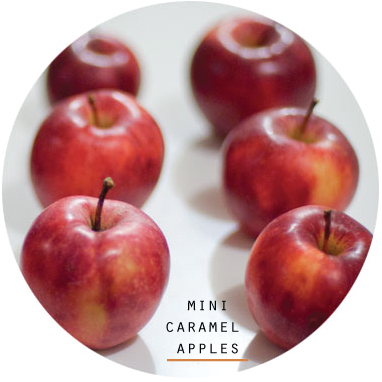 Late last night, I got together with some friends to make mini caramel apples. They turned out so cute and are so easy to make! If you've ever had an unsuccessful caramel apple experience – I've had many, then you should give these a try.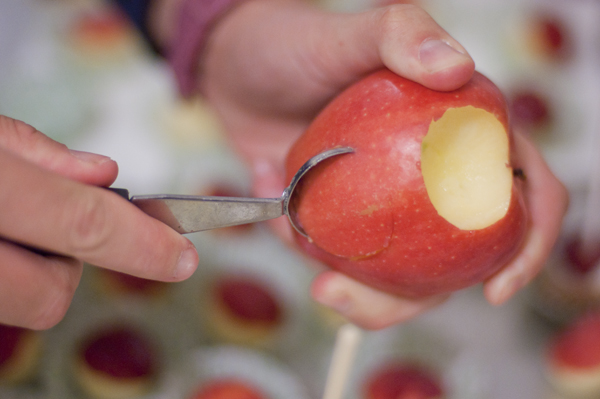 The trick is the melon baller. Just core out some of the apple and then you have little manageable pieces to work with.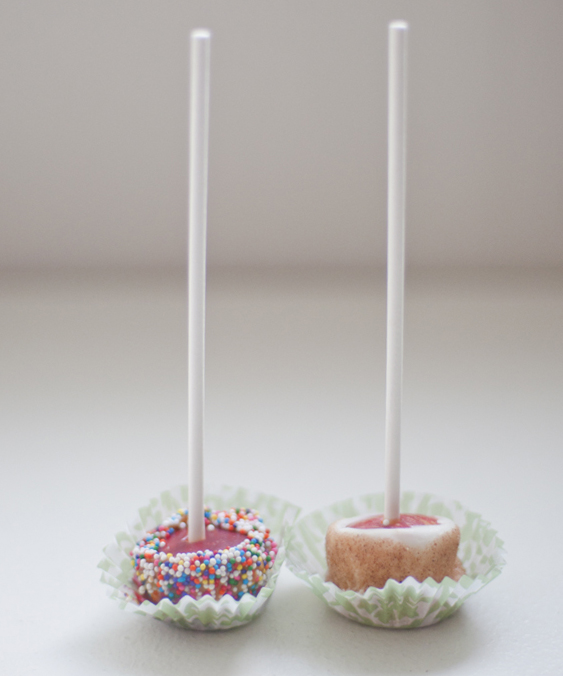 Put a stick in the little piece of apple and then dip and sprinkle until you're heart is content.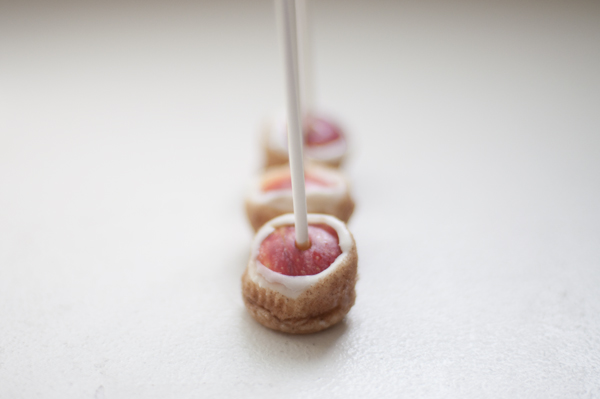 My favorite were these apple pie version. Just like Rocky Mountain Chocolate Factory, except with none of the guilt.