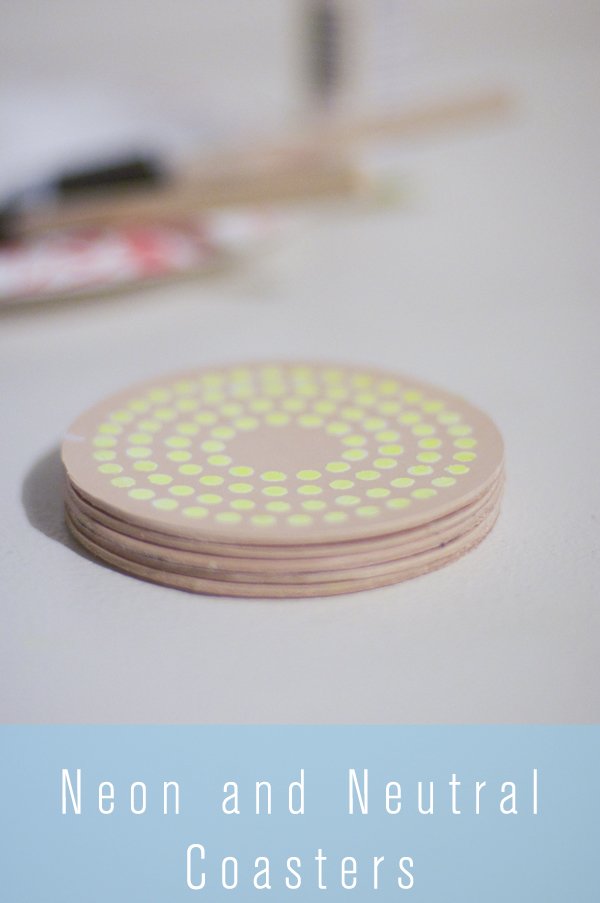 Tomorrow/Today? I'll be on Studio 5 with 4 other bloggers testing out Martha's new line of stencils. We are each showing different ways to use the same stencil pack. I choose to make leather coasters.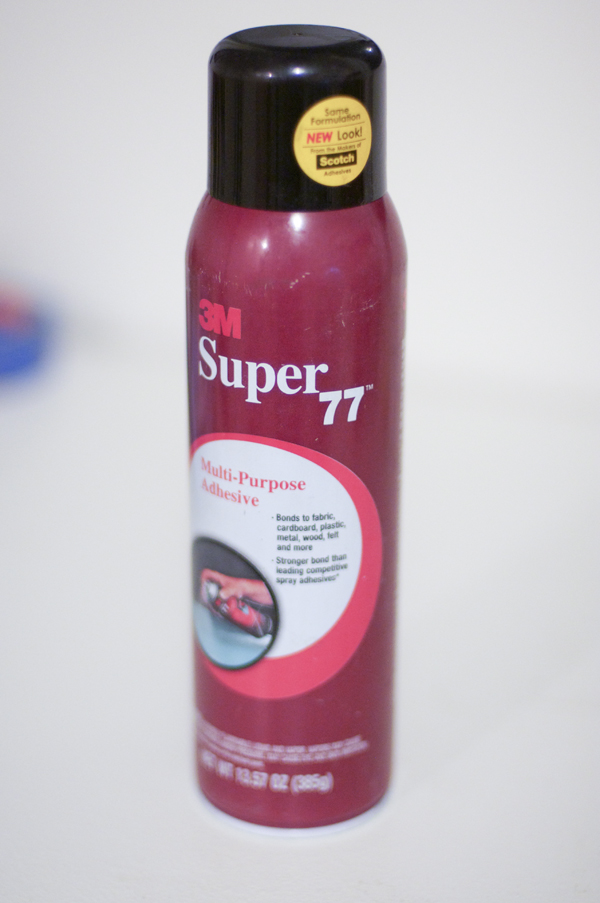 The trick to getting the stencil to stick to the leather is to spray the back of the stencil with spray adhesive. After you've sprayed the back of the stencil, let the adhesive dry for about 1/2 hour. It will be tacky, but not sticky and won't leave a residue.
Tack the stencil to your coaster.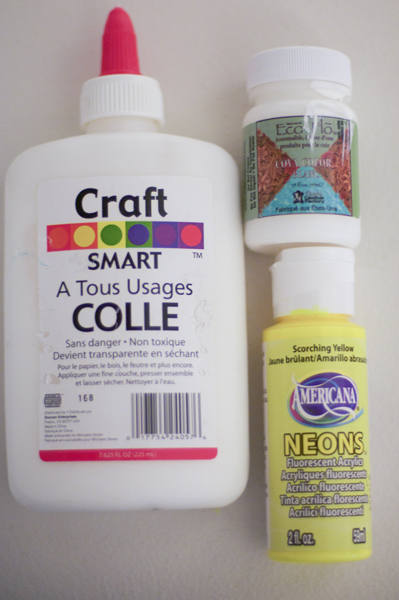 When painting a slick surface like leather, you might have a hard time keeping the paint from running under the stencil. You can solve this problem by mixing your paint with glue.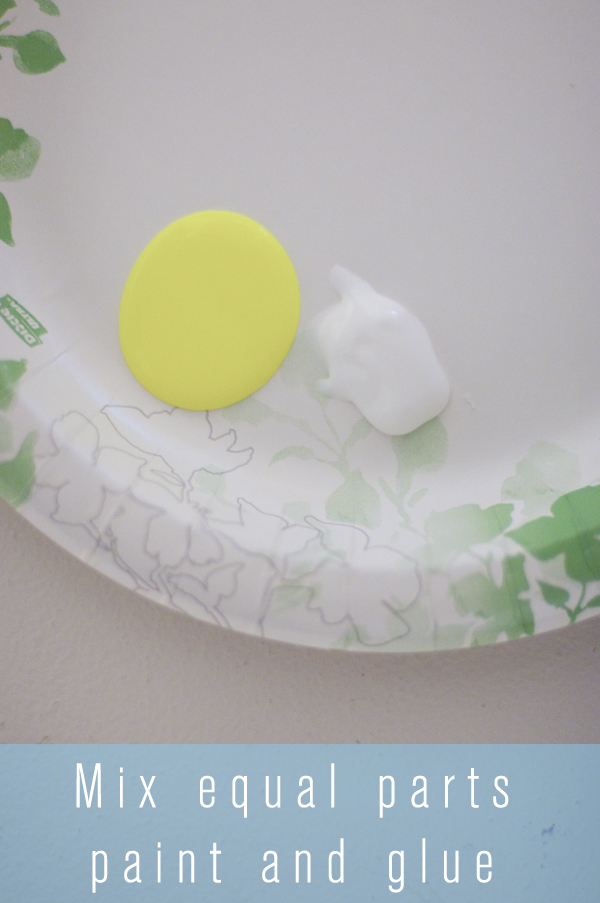 Pour equal parts paint and glue.
Then mix the two together.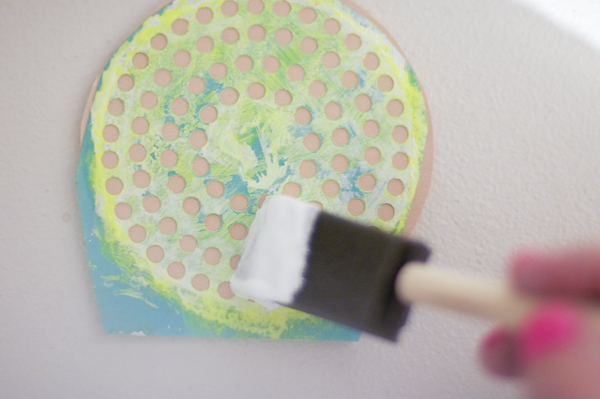 If you are painting a neon color, the best way to get the neon paint to pop is to put down a layer of white paint first.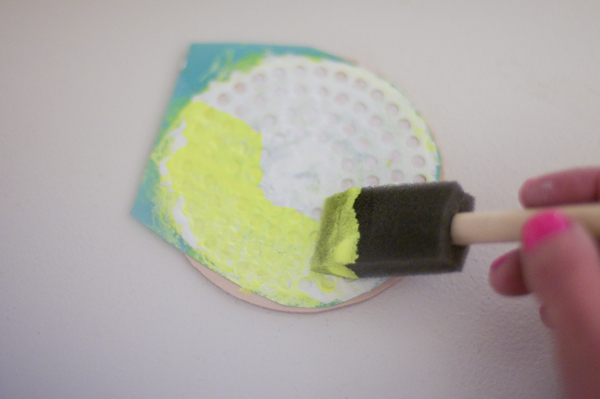 Then your neon paint.
Once the paint is dry, peel off the stencil.